Joined

Nov 11, 2011
Messages

6,242
Reaction score

187
Points

63
Location
If you were at the right device at the right time, you might have seen last year's Tesla battery fire – a monstrosity that purportedly took 1500 gallons of water and over 4 hours of work before the thing burnt out. (via
WSVN
)
As electric machinery rises in popularity for functional riders, we should all brush up on our awareness of potential dangers associated with choosing an EV – and since motorcycle batteries are larger than ever, let's start there.
What Causes a Battery to Catch Fire?​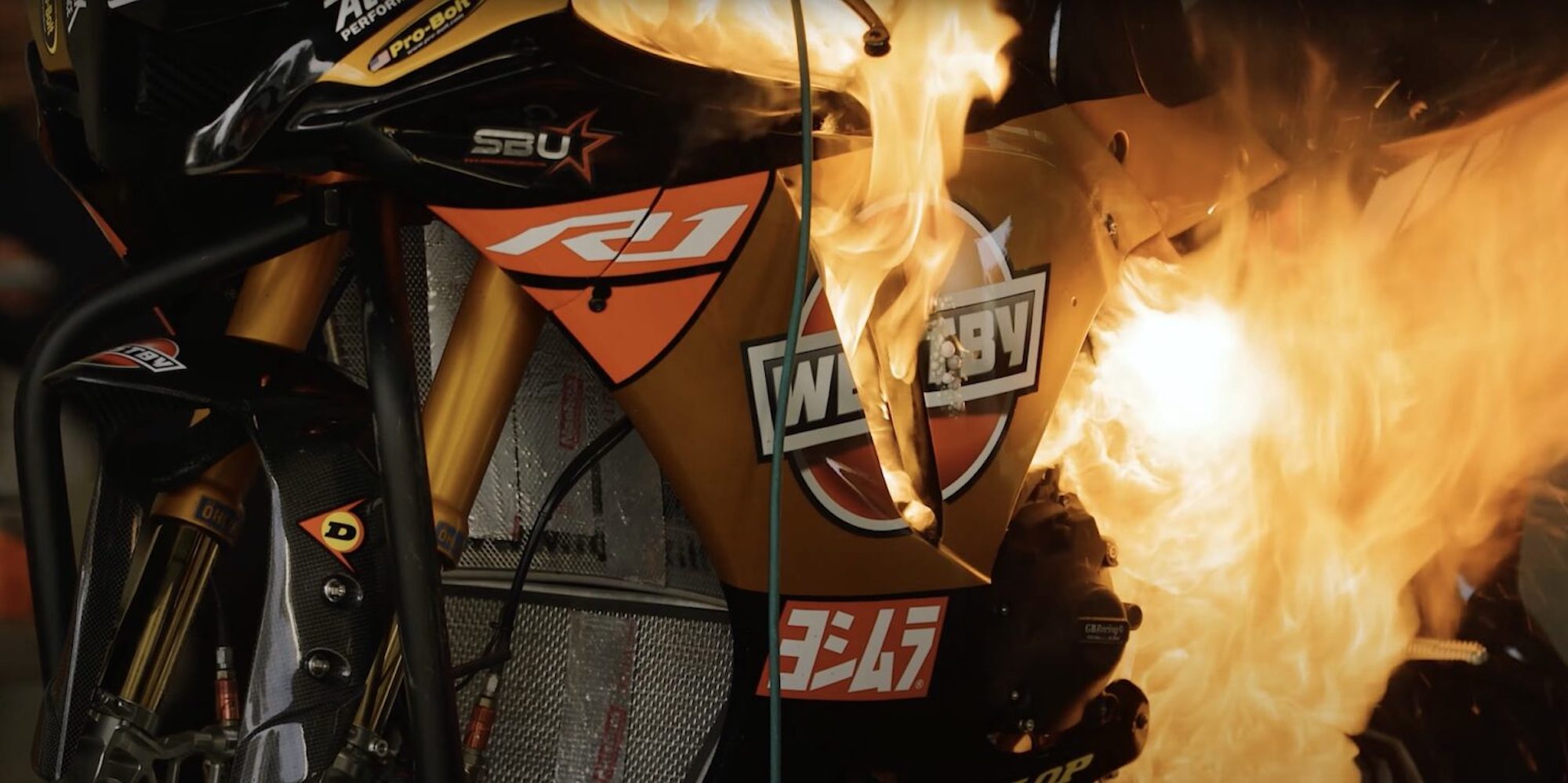 A Westby Racing bike up in flames during a MotoAmerica interview. Media sourced from Youtube.
Although battery tech integrity is at an all-time high for mass-produced electric motorcycles, there are still worries connected to short-circuiting, cheap battery manufacture, and internal unit error. 99% of battery fires are due to short circuits, but there are a few smart choices you can make to keep your zippy scoot (and your home insurance) happy.
Overcharging​
According to
Exponent Energy
, overcharging an EV battery leads to dendrite build-up in the battery,
"which causes cells to bulge, crush into each other, and in due course cause short-circuiting."
End result: Fire.
A heads up; the majority of EVs today blind-charge, so overcharging is a genuine concern (via
TexTech Industries
).
Cheap Batteries (Or Chargers)​
This is less an issue for present-day plug-in electric motorcycles, though
future attempts toward swappable battery memberships
could increase the risk of battery error.
All it would take would be an imbalance in the chemical makeup of the battery, since you've got organic matter, oxygen-rich cathode, and flammable gases in there. (via
Saurenergy
)
Overdue Recalls​
This one is a biggie, and
it happens more than you might think
.
If your bike contains a mass-produced error, manufacturers are obligated to remedy the situation free of charge. Ignoring a bike recall could involve a time-sensitive episode of ouch, so just don't.
Overheating​
Surprisingly, overheating an electric battery is not a common cause for short-circuiting; as such, it's at the bottom of the list for Mal-placed pyrotechnics.
You might have the thing malfunctioning on you, but it would be very hard to make an overheated bike battery explode out of nowhere (
this superbike situ with Westby Racing's Mathew Scholtz is clearly not due to overheating
).
Still, there's no harm in waiting for it to cool down and choosing a dry location for juicing up. Battery age affects the battery's state, and overheating accelerates a battery's lifespan.
What Should I Do If My Motorcycle's Battery Catches Fire?​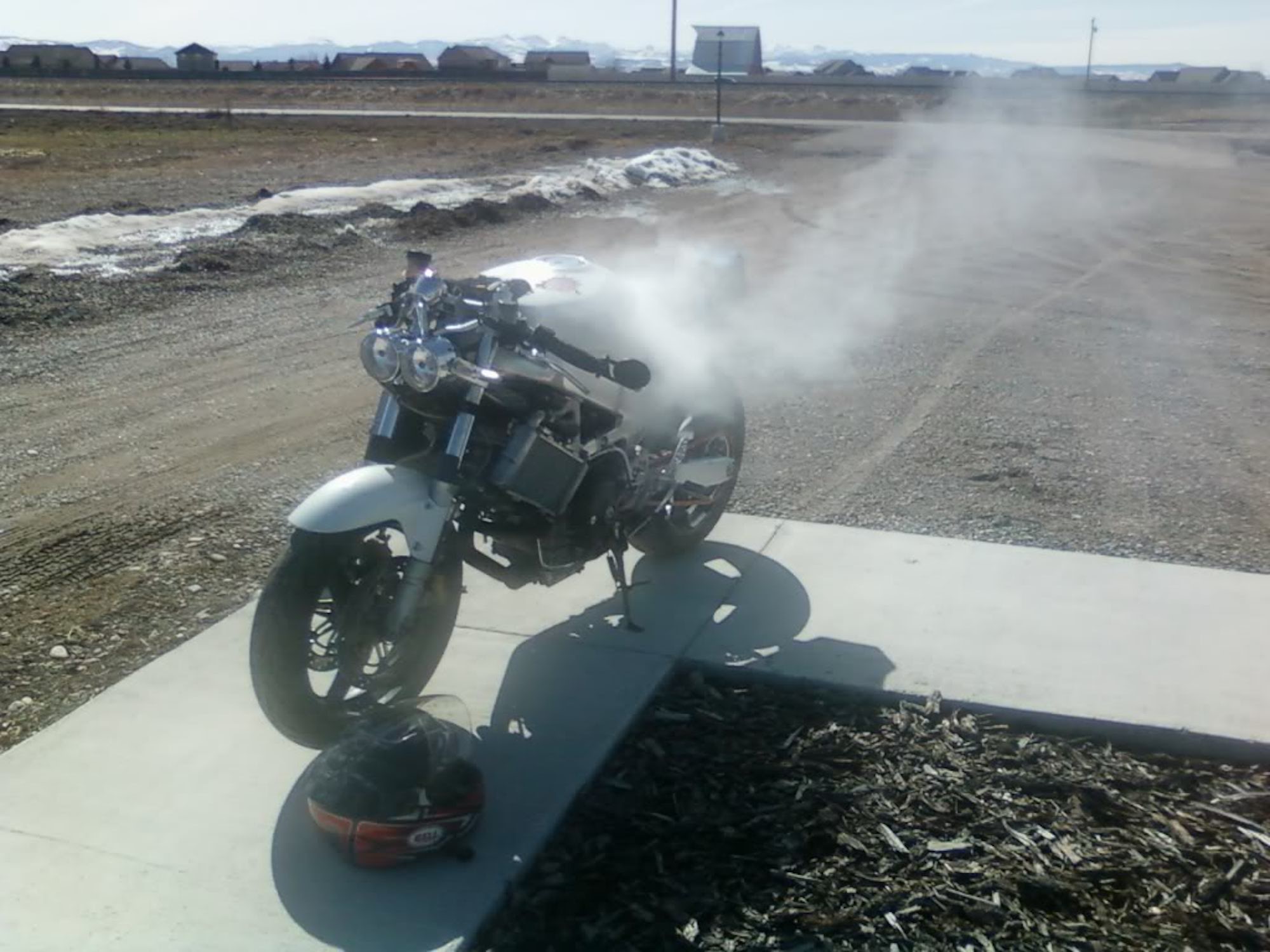 A smoking motorcycle… better leave the thing alone. Media sourced from Thumper Talk.
Instructions vary depending on whether or not you've got a lithium-ion battery.
For smaller fires and generic procedure, we are told dousing the thing with water will do the trick; if your battery is bigger, it might be useful to keep a foam extinguisher on site that holds CO2, powder graphite, ABC dry chemical, or sodium carbonate (via
TexTech Industries
).
Bottom line, do what your local fire brigade tells you.
Fire & Rescue NSW
has an excellent list of warning signs and protocols to follow:
Warning Signs of a Battery Fire​
Pungent odours
Discolouration, blistering, bulging, or swelling of the casing
Leaking electrolyte
Heating up and feeling extremely hot to touch
Abnormal popping, hissing or crackling sounds,
Smoke and fumes
Basic Battery Fire Protocol​
Evacuate and close the doors behind you.
Calmly notify anybody in the area of danger.
Call your local emergency hotline and wait in a safe location for firefighters to arrive. (Keep an eye out for anybody wanting to enter the evacuated area and give them a calm heads up if necessary.)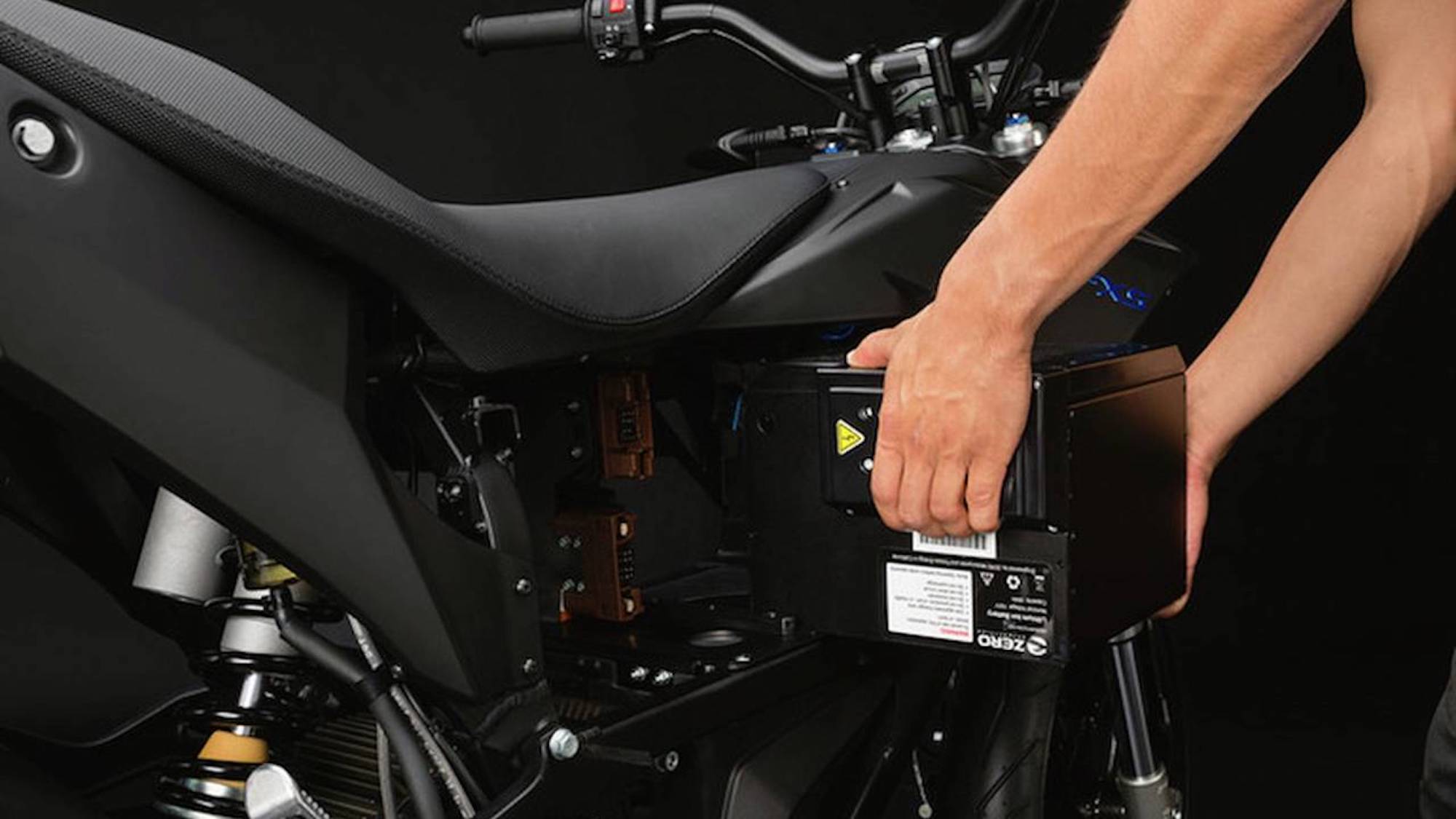 A Zero motorcycle battery. Media sourced from RideApart.
"The vented battery gases, vapour and smoke are highly toxic and flammable and must not be inhaled,"
friends
Fire & Rescue NSW
.
"If anyone has been exposed to spilled electrolyte, flying debris, smoke or vapours, or flames, seek urgent medical assistance. Burns should be immediately treated with cool running water for 20 minutes. Burns larger than a 20-cent piece require emergency care."

"Treat with cool running water immediately, call [your local emergency number], and follow the advice of the operator."
Have you ever had a motorcycle battery catch fire on you? What did you do?
The post
EV Battery Fire 101: What You Need To Know
appeared first on
webBikeWorld
.
Continue reading...