Joined

Nov 11, 2011
Messages

6,219
Reaction score

186
Points

63
Location
We've known for a while now that
Honda likes playing with hydrogen
, and that
they have plans to place that tech inside a motorcycle
. Moreover, the multi conglomerate manufacturer has set a collision fatality
Now, recent coverage from
MCN
shows off a partnership with Honda and General Motors in the continued research of clean energy for our green future – and the duo's current take happens to also be the remedy to any slow-going winter season:
Lots of water and sunshine.
Why Hydrogen?​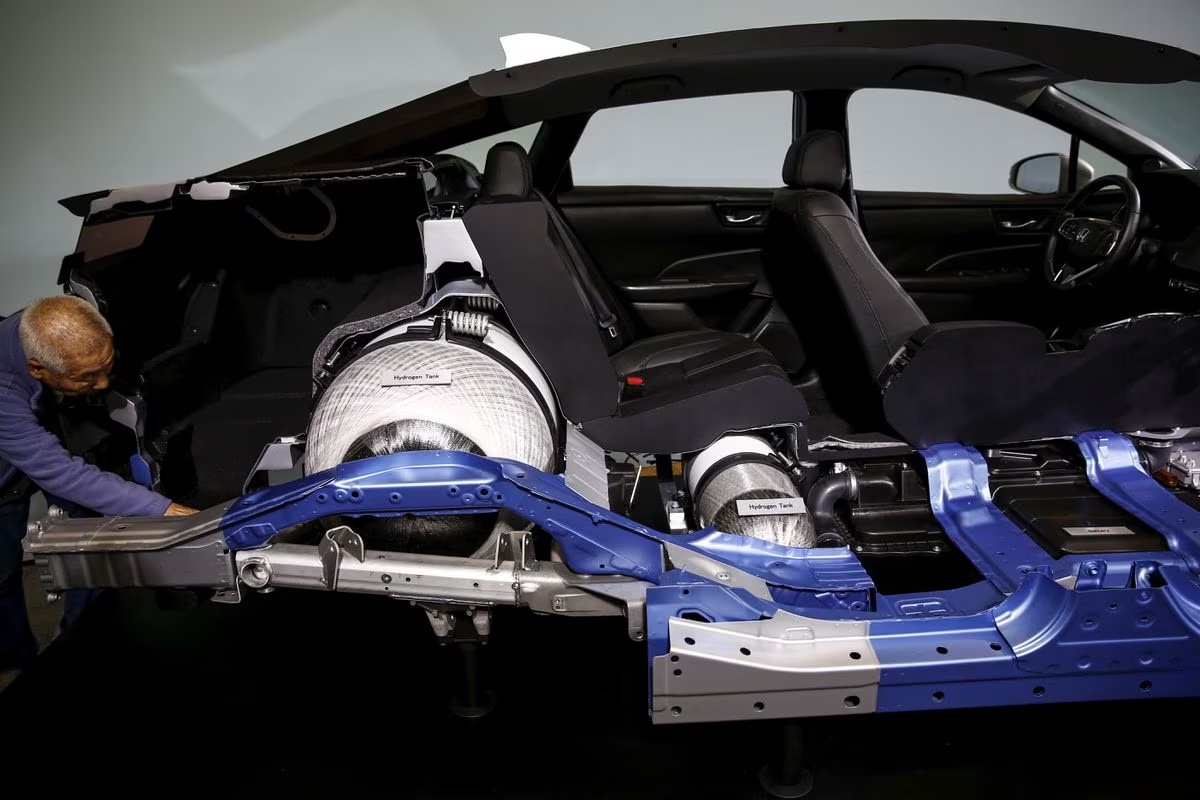 A view of the Honda Clarity, featuring hydrogen energy. Media sourced from Reuters.
On top of being
"the most plentiful element in the universe,"
using hydrogen fuel cells mean accessing a material that boasts triple the density of traditional gas – all while eliminating the need to dig about in our good earth to replenish energy.
"When sourced by the electrolysis of water using renewable energy (such as that from solar panels), [hydrogen] is completely carbon neutral, only producing water as a by-product from combustion (in addition to plentiful electricity in a fuel cell),"
contributes
Stuart Prestidge in his article
.
When Will Honda's Hydrogen Tech Debut?​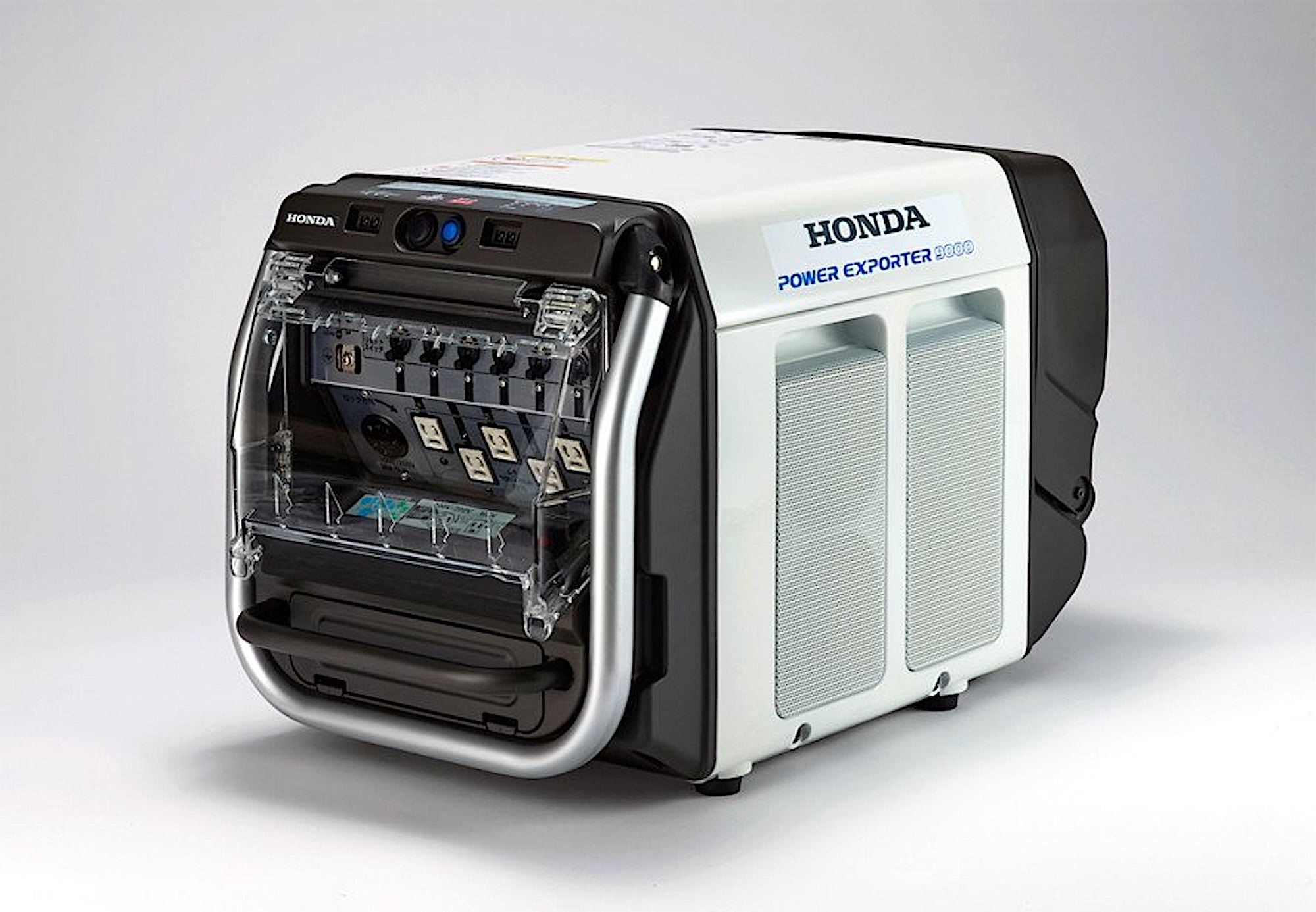 A view of the fuel cell found in a Honda clarity. Media sourced from the Fuel Cell & Hydrogen Energy Association.
So far,
MCN
tells us we're looking at a 2024 deadline for the
"introduction of [Honda's] next-generation fuel cell jointly developed with GM,"
with the hydrogen automobile being
"based on the CR-V Hybrid SUV, as Honda's focus has been and remains four-wheelers and larger construction vehicles."
The idea is to "
gradually step up sales this decade, in a bid to expand its hydrogen business,"
contributes
Reuters
.
"Honda will target annual sales of around 2,000 units of the new system in the middle of this decade, the company said on Thursday, aiming to boost that to 60,000 units per year in 2030."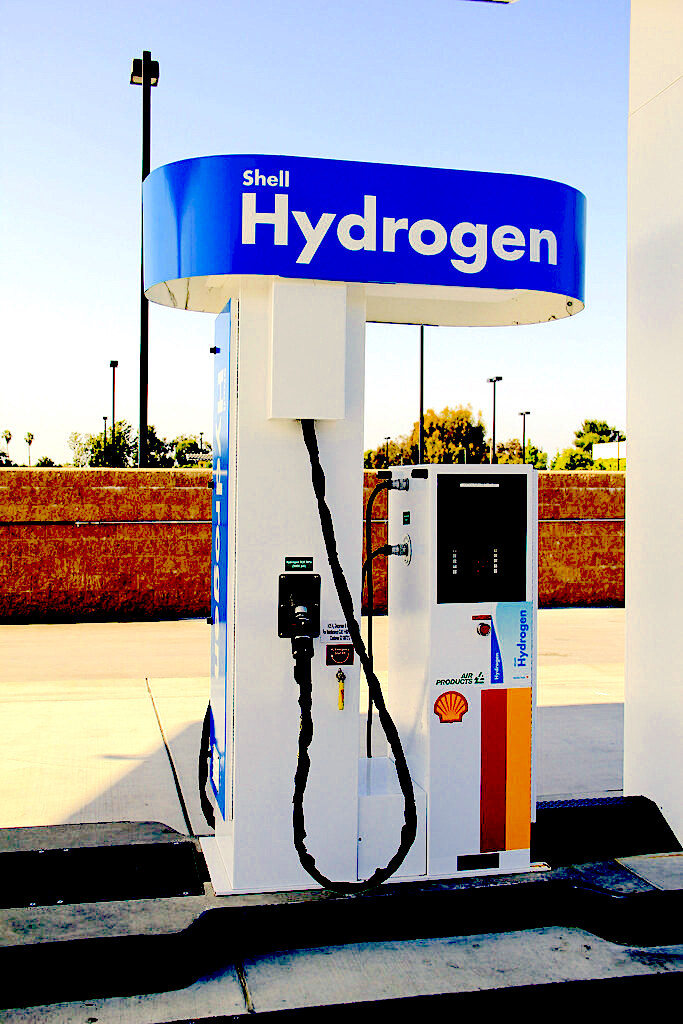 A hydrogen station. Media sourced from Flickr.Expect also to see competition between Honda X GM and the
Toyota / Kawasaki
hydrogen prototype that's been making occasional waves in our community.
Here's hoping Honda tries the tech in a Fireblade, just for funsies.
What bike model do you want to see fuelled by hydrogen power?
The post
Honda Partners Up with GM to Accelerate Hydrogen Research
appeared first on
webBikeWorld
.
Continue reading...