Joined

Sep 16, 2018
Messages

727
Reaction score

127
Points

43
Location
I'd say be careful adding weight. I'd also say be careful with adding modifications that don't actually do anything. Radiator guards for on-road bikes are probably close to useless. They look cool. They weigh only a few ounces. But how many road riders actually have had a radiator saved by such a guard? A few ounces here, a pound there, all of a sudden you have a 600# motorcycle. No need for that. I pretty much have mixed feeling about engine guards. I think most are decorations. They add weight. Really they might protect your plastic bits if you drop your bike in a parking lot, but if you skid the bike down a highway its probably totaled if you have and engine guard or if you don't have one. I think 90% of the engine guards are put on bikes simply to hold Aux Lights.
Look for simple functional additions. My bike is modestly modified, as a light touring bike. The key is I made this bike for me. For what I do. Y
ou need to make your bike for you, for what you do.
Madstad Windshield (awesome for touring)
Hepco & Becker GOBI 37liter side boxes, and 42liter top box (I love these boxes, tough, light, waterproof, impact resistant, easy to remove, even the rack can be removed in about 60 seconds, mine are spray painted to color match my bike with Duplicolor spay paint)
Nemo2 chain oiler (cheap, works well, very simple)
Corbin seat (my butt thanks me daily)
Honda BikePro cargo rack to replace the rear seat (great for holding luggage)
Denali DRL LED lights on the front fork for visibility (worth the high $, they don't light the road, they make me visible to oncoming traffic)
Generic Amazon LED lights on the rear for added visibility (cheap but NOT visible in sunlight)
Custom Dynamic LED license plate frame (has stop, running light, and turn signal functions in addition to lighting the license plate, about $100, lights are bright enough to be seen in sunlight but the lights are not very big, I'm not thrilled with it, but it works. Lights ARE brighter than the generic LEDs I added to the luggage boxes)
Atlas Throttle Lock (expensive but my favorite style so worth it to me)
Grip Puppies (foam pads for the grips, cheap & comfortable on long rides)
Full bike photo. The H&B cargo boxes are virtually bomb proof. I love them. The brand is not common, and not cheap. But I looked at Shad, Tusk and others, I also own Givi, but I love the H&B Gobi boxes!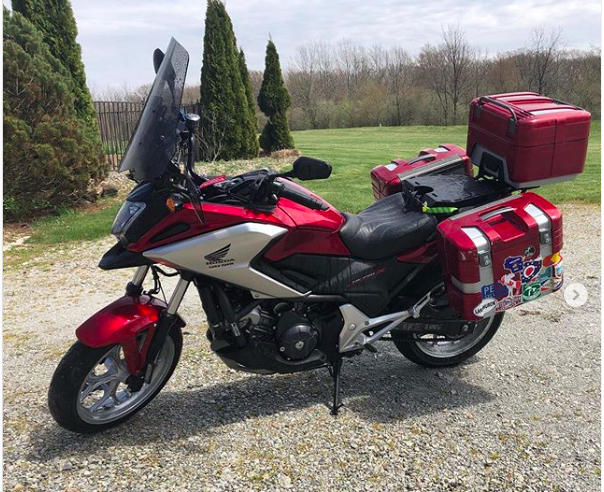 Madstad touring windshield. You order the size based on your height. Works great, some people don't like the look. Its very functional. You will notice a BEELINE navigator in this photo mounted on a Ram arm. Do not buy a BEELINE. My experience is that BEELINES are junk and not suitable for motorcycle use. That very same Ram arm holds my iPhone in a Quadlock mount. RAM arms are great. It is also mounted high enough, when the iPhone is attached, so I can watch the road AND simultaneously see the turn-by-turn navigation on the phone screen. Look even closer, that the Ram mount is a locking style. Most Ram arms can be stolen by simply twisting the adjustment knob, just pointing out that they also sell a locking version, its a few bucks more, worth it if you ride in unfamiliar areas.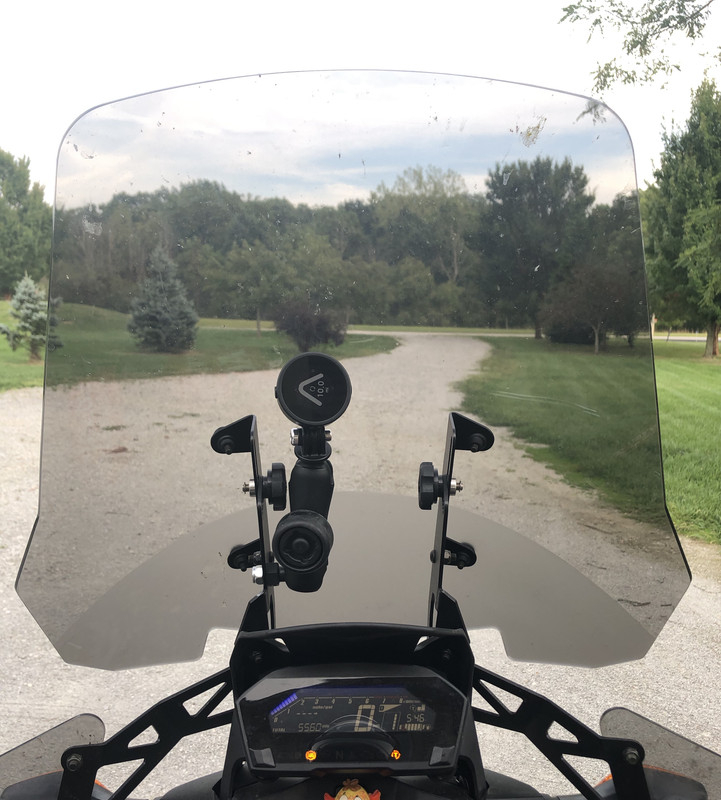 Cheap Amazon LED running and turn lights added to my luggage. Looks great as long as its not a bright sunny day. I will say this, with LED lights, you often get what you pay for and they are not all equal. Some will disagree. I'm not hear to argue.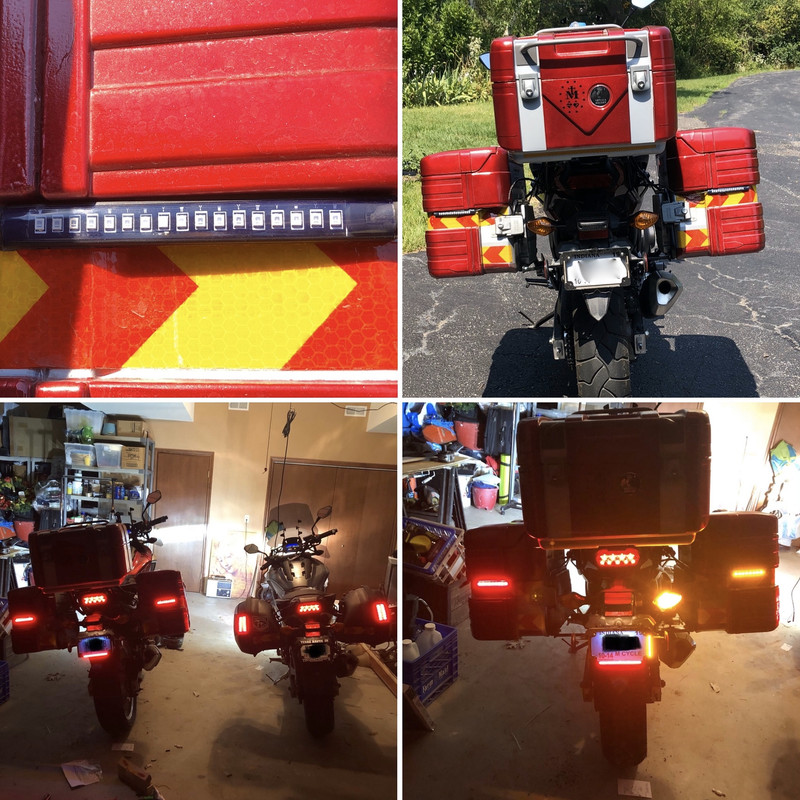 Atlas throttle lock. Over $100. Worth it for me. Others will suggest a GoCruise for about 1/4 of the price. Choose what works for you. The padded foam over the grips are the "Grip Puppies" I mentioned. I love them for their added comfort.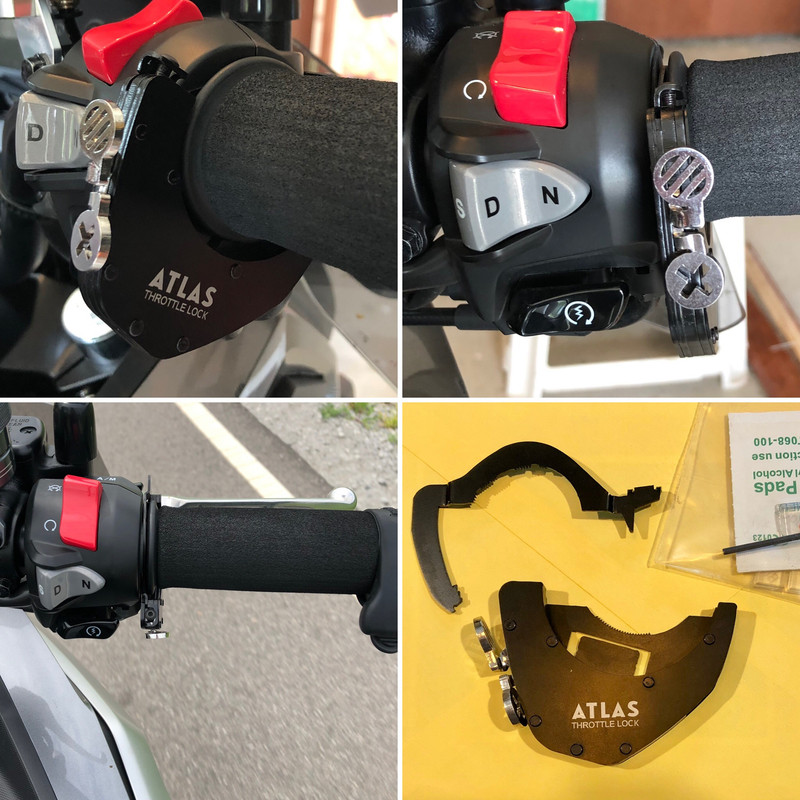 Corbin seat. Honda BikePro rear seat rack. Neither is cheap. Both are great for touring. Heck both are good most every day. But the rear seat rack means you will not have a passenger riding on back.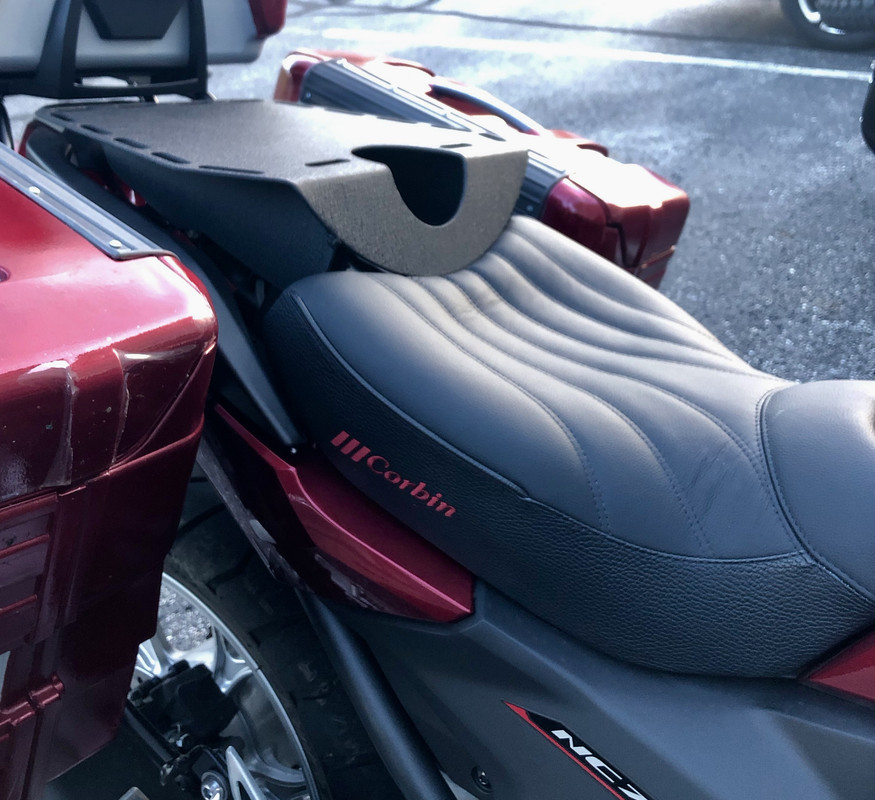 Last edited: