Joined

Dec 2, 2015
Messages

108
Reaction score

0
Points

0
Location
The paint strips are not even worn off my tires, so I do not have the miles on to say which of these two versions is best. But I can positively say both are a huge improvement. As everyone else has said here, the stock screen at high speed allows too much air to push you back. And the touring creates a ton of buffeting.
The Laminar Lip, I opt to hard mount each screen with 1/2-3/4" plastic spacers, nylon screws, and nylon thumb screws. They are quickly removed, adjusted up or down (I added extra holes...probably not needed) and the spacers allow me to change the angle of attack.
This is something I did to my previous bike, an FJR1300 for a couple big reasons. One, the lip as applied with "velcro" does not leave much of a gap. Which leave it not much different than adding a bigger shield, but much uglier. Then after seeing new F1 wings get a major redesign due to rule changes in 2011-2012 using multiple layer wings and seeing the CFD analysis, it was pretty clear that they smooth out airflow and drag behind the wind (while also increasing downforce of course). So that's what I did. And it ended up becoming the best mod I made on my FJR1300.
Original screen with Laminar Lip (Not an NC700x lip...but one made for the Ducati Multistrada...I selected it as a trial based on shape and size. I did not like the way the one made for the NC700x specifically, looked). I only took one pic...WTF.
Touring windsceen with the laminar lip made for the NC700x. It matches up with the touring shield profile better than it does the original shield. Yet, laminar lip says they have no idea how it will fit, cause they never tried it on the touring shield.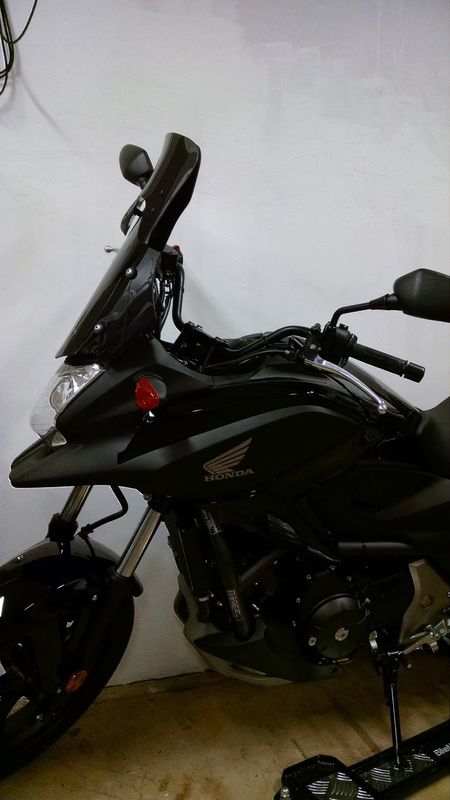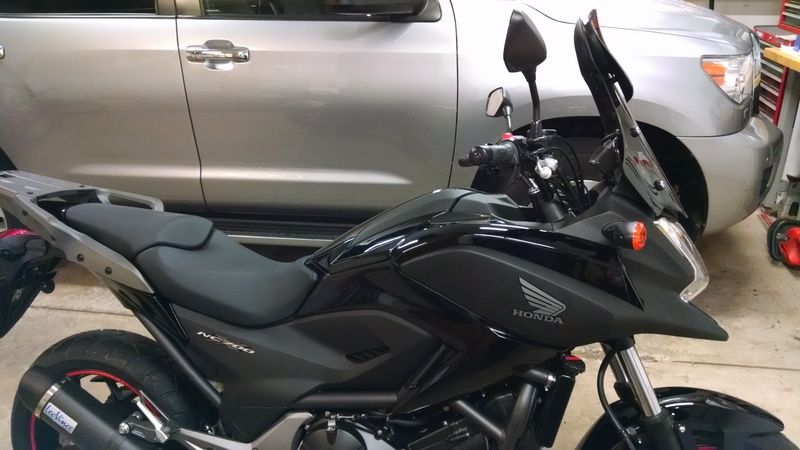 Where I stole the idea...F1: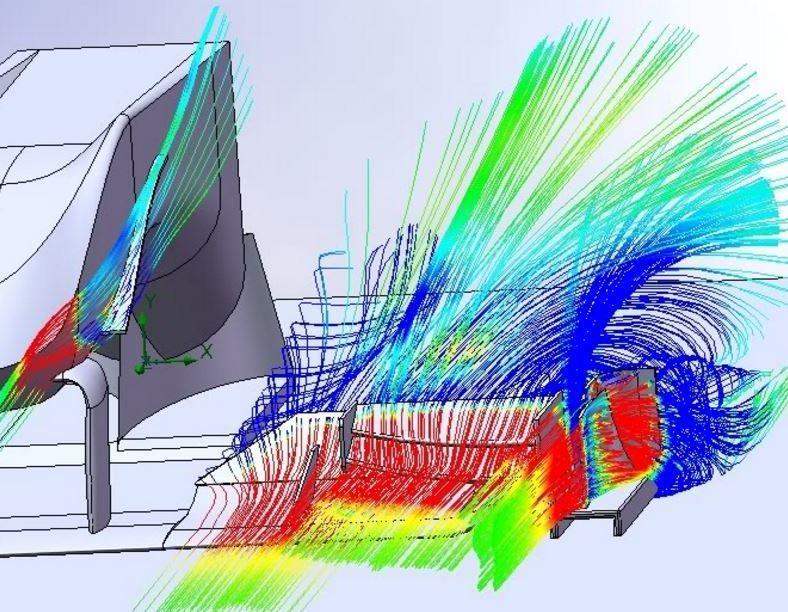 The original test on the FJR1300: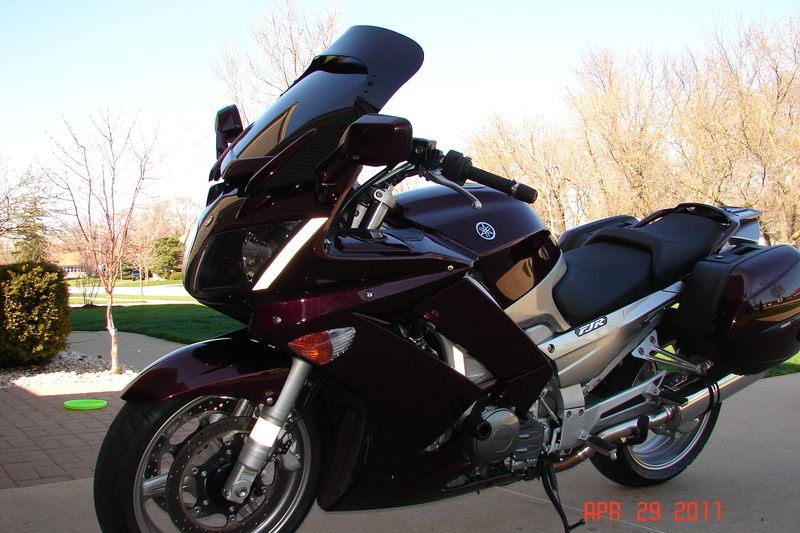 Who stole the idea FROM ME?!?!?! Ducati...on their 2016 Pikes Peak. Somebody get me a patent attorney, STAT!