Joined

Nov 11, 2011
Messages

5,166
Reaction score

137
Points

63
Location
The Story of the Italian Exotic Polizia​
Milan, Italy is a pretty 'Italian' place. Especially taking into account that
the city council just obtained a small fleet of MV Agusta Turismo Veloces to add to the ranks.
That means if you get pulled over doing 10 over the speed limit, there's a chance that you might be chased down by a brand new exotic Italian motorcycle… How fun.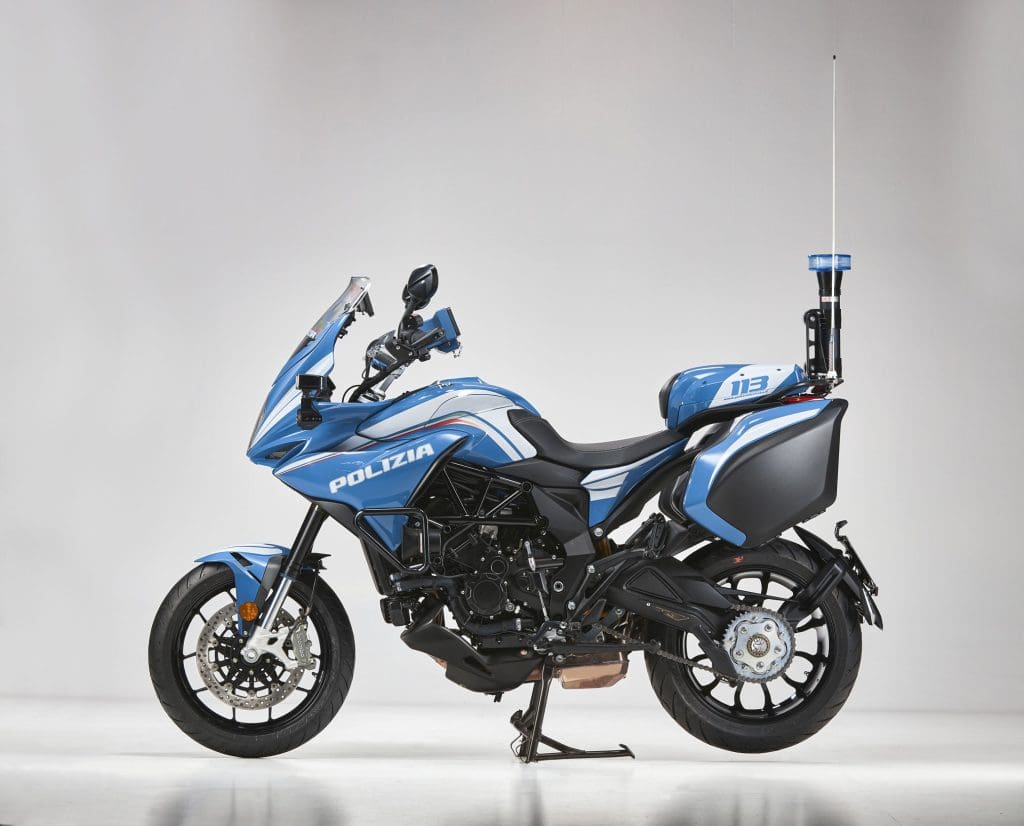 Navigating the tightly knit streets of Italy can prove difficult, and that's where the city's Nibbo Motorcycle Unit really shines. Having an agile machine that can get you to an emergency in the knick of time can potentially break the difference between saving someone's life, and being too late.
MV Agusta's Turismo Veloce Lusso SCS will join the existing Rivale 800's in the police's fleet of bikes.
MV's Italian headquarters are located in the smaller town of Varese, just an hour's drive from Milan; so it makes perfect sense for the brand to pick the city of Milan as their place of bike donorship.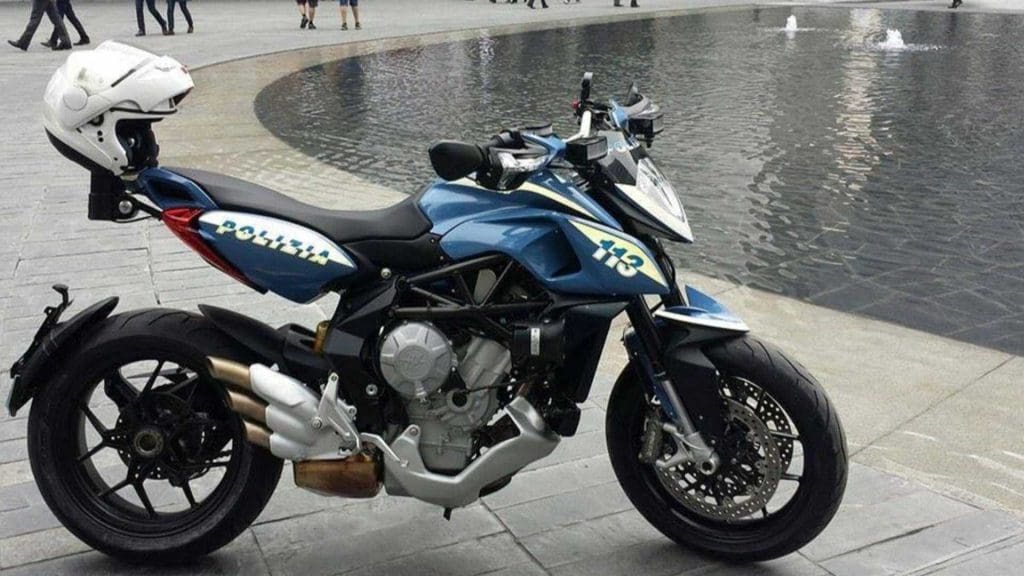 Milan's Older Rivale Police Model
MV Agusta donated four of these machines to the force, and they come fully kitted and ready for any police duties that might need the extra mobility that a bike can provide.
The bikes come complete with special 'POLIZIA' liveries, a police siren (wee-ooo), saddlebags, and extra storage found in the pillion seat. Beyond the special cop stuff, the bike remains similar to the ones you can find on the showroom floor of an MV Agusta dealership.
MV Agusta's CEO, Timur Sardarov, chimed into the conversation, reinforcing his decision to donate the bikes: "To see our bikes used by the State Police to protect and assist the citizens of Milan fills us with pride. At MV Agusta we like to say we manufacture the most beautiful and technologically advanced bikes in the world, but today we are even happier to announce that our technology is being used to provide security to our communities."
The post
The City of Milan, Italy Orders Fleet of MV Agusta Turismo Veloce Police Bikes
appeared first on
webBikeWorld
.
Continue reading...